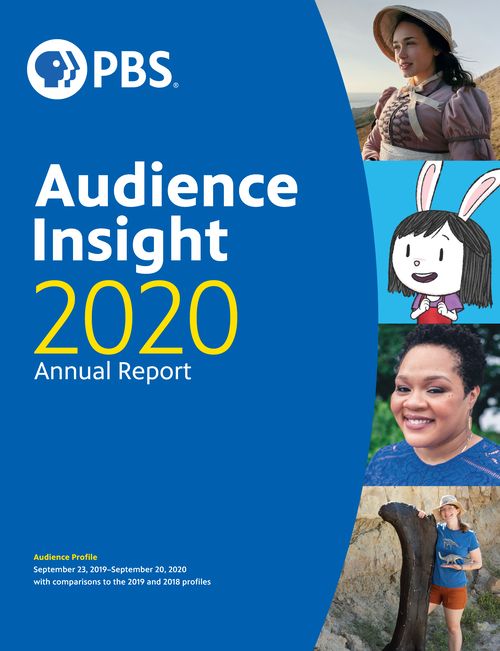 Since PBS first contracted with Nielsen to provide full-time national television audience measurement, City Square has been a key partner of their business intelligence team in helping to analyze and interpret Nielsen metrics, improve system literacy around audience measurement, and disseminate relevant data to PBS member stations and producing partners.
A focal point of this partnership has been the Audience Insight Booklet, where since 2010, CSA has been designing and producing the annual booklet that summarizes the performance of general audience and children's programming on PBS. Beyond managing production logistics, CSA also works with the business intelligence team in a consultative role to think critically around the most relevant datapoints to present, and the most engaging way to present them to users.
This booklet continues to serve as a major resource for local PBS stations in making marketing, programming, and fundraising decisions. We also find it to be a unique opportunity to think about source data rigorously and use data visualization and concise narrative to convey essential metrics to a diverse audience of public broadcasting professionals, in a manner that is not only accurate but also accessible and actionable.