Christopher Schiavone (PhD, Georgetown) established City Square Associates in 1997 and has led the practice ever since, designing research for and providing strategic advice to a broad range of clients in the public, private, and non-profit sectors.  He has studied consumer behavior and attitudes in nearly every major U.S. market from coast to coast and has a proven track record of helping clients bring what they've learned through research directly to bear in business planning.
Chris has developed a particular competency in media and entertainment. Since 1993, he has been designing and conducting research for multiple departments and divisions of NBC Universal. Over a span of ten years from 1993 to 2013 he designed and led an ongoing series of diagnostic and strategic studies for NBC News specifically. And, in more recent years he has conducted a series of studies with cross-platform media buyers and planners on behalf of NBCU's cable entertainment networks and extensive research for the NBC Sports Group. He has also designed and executed research for ABC Disney and for Viacom.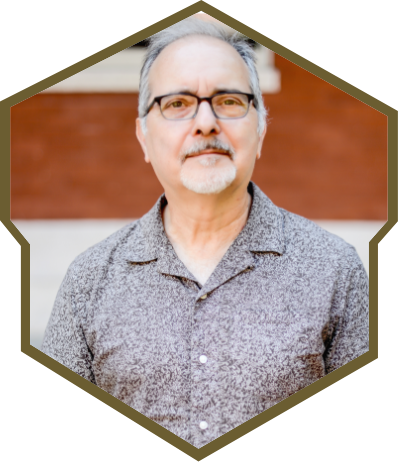 During the same time period, he has worked extensively in non-commercial media, helping the sector to develop a strategic approach to content development, improve the accessibility of its content in a cross-platform universe, and cultivate data literacy among public media professionals. He has designed and fielded both qualitative and quantitative research for the Public Broadcasting Service [PBS], the Corporation for Public Broadcasting [CPB], and for major producers like GBH-Boston, WNET-New York, and WETA-Washington. His team has fielded brand research for public media organizations in Las Vegas, Chicago, and Central Virginia. And he has partnered with the Public Media Group of Southern California by providing data and insights to help drive the success of the newly-merged public media organization serving the second largest DMA in the country.
In addition, Chris brings experience in higher education branding and communications, public opinion research on energy and environmental policy, consumer financial services, non-profit program development and strategic planning,  and new product feasibility testing. Clients across these many categories have included Harvard Business School, Brigham Young University, Capital One Financial, the Commonwealth of Massachusetts, the Pew Charitable Trusts, the Knight  Foundation,  and Jewish Community Centers.
Prior to founding City Square, Chris was senior research analyst and director of business excellence at The Taylor Group of Portsmouth (NH). He is a past instructor in business ethics and media studies at Stonehill College in North Easton, MA, and since 2010 has served as Adjunct Professor of Philosophy and Religious Studies at Bunker Hill Community College, where he teaches one or two courses each semester.
Chris is a long-time resident of the Charlestown neighborhood of Boston and deeply engaged in the community. He is currently the President of Board of Directors of Gardens for Charlestown, inc.  He is past member and vice chairman the Board of Trustees for the Gay Men's Domestic Violence Project, and is a past member and co-chairman, of the WGBH Community Advisory Board.  He is an avid gardener, a political junkie, an animal lover, a decent cook, a daily reader of two newspapers (actual printed ones), and recently a fan of Celtic music.